Violoncello playing in 90 days!
The secret of dreamlike cello sounds is based on a solid foundation.

In this personally supervised training program by Louise Thiele, you will learn how to systematically lay a solid foundation for your further cello career in just 12 weeks, in a time-saving, well-founded and easy way.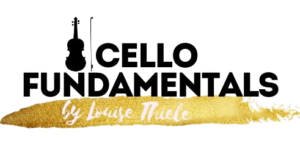 Learn to play the violoncello in 90 days!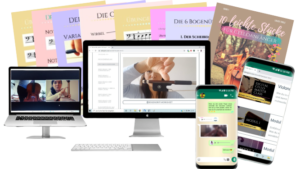 Stop wasting your time poking around…
Do you get this "cello thought" over and over again, but don't you believe in it anymore in this life?
Are you melancholy deep inside about your unlived longing, although you doubt your talent?
Do you no longer want to feel this crazy cry of the soul and heartache when "it" strikes you again?
Believe me, you are NOT alone and this online training is just right for you!
You can start playing the cello NOW, without having to torture yourself further and move your dream to "NEVER"!
Your personal challenges…
You are unhappy – although you have everything! – and every time someone sits opposite you with his instrument and plays full tones that penetrate your heart, you become painfully aware of something very deep…
Your current activity does not (no longer) fulfil you and you feel that you urgently need to give your soul's needs space…
You want to live your musicality freely, but you don't know how and where to start, because you are missing a clue, a teacher and a plan and you don't believe that anything can ever come of it…
Translated with www.DeepL.com/Translator (free version)
With my 12-week plan, in just 90 days you can create a solid basis on which you can safely continue to build!
Master the absolute basics in 90 days:
Comprehension of sheet music

Instrumental knowledge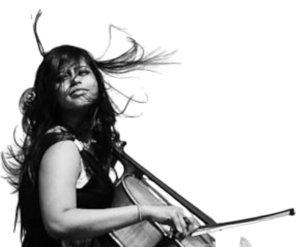 Playing Skills
Do you dream of….
… to be able to play as freely and vividly as many a friend who is the musician?
… to let your inner star shine once again?
… … to finally follow your great longing to make music yourself?
What if….
… your acquaintance, who is the musician, was at exactly the same point as you, made it easy at some point – and you can do it easily?
… finally make your wish come true and not be afraid of it anymore?
… no longer unconsciously tearing your great longing apart, but fulfilling your soul?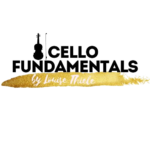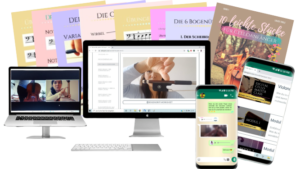 In this unique online training I share my essential basic knowledge from 12 years of teaching experience with you!
Tried and tested exercises, time-saving instructions, a complete 8-week system, 30 days additional practice time and valuable materials to inspire you – everything is ready for you.
By using my holistic system, my most willing students play the simplest, most beautiful pieces after only 90 days!
I know it sounds crazy – in fact, my students reach a solid basic level on the instrument almost effortlessly in a very short time. But it gets even better: none of them has to put up with hours of strenuous practice and this typical "beginner's frustration".
How did I manage that? After 12 years of teaching beginners I simply know exactly what works and what doesn't. That's why I can now show you in the short cut what really matters without you having to "relearn" again later.
What are you waiting for?
It doesn't make sense, just…
…to learn in music school
Not enough lessons!
From a teacher you hardly know or like, just once a week…
Lack of need orientation!
Who answers your questions in between or helps you if there is a problem?
No company in everyday life!
In this important interim period you are on your own and are likely to practice incorrectly.
Distances are too big!
Cancellation of lessons, illness, holidays – too big distances damage your continuity.
With an online program, you have 24/7 support, so you get results faster and make better progress – YOU determine your progress!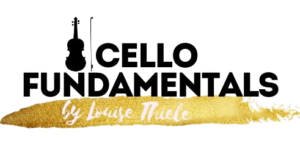 Why I created this course
I know that being a cello beginner can be very stressful…
Every lesson you feel obliged to your teacher to be prepared and well "practiced" to come to the lesson. Especially if you are working, have a family and a job, your new, additional hobby can be overwhelming at some point, unfortunately – because you actually want it…
When you do sit down at the cello, it doesn't sound the way you want it to, everything feels so strange, uncomfortable and the tones don't sound very clean. And when the phone rings or other distractions come in… 
I've gone through this with my students for years – and found it just to …. 
But it doesn't have to be like this! At some point I discovered how I can still get the most out of what my counterpart brings to the lesson. I concentrated on the simplest, most essential and really important things. And I simplified everything.
It's not difficult to learn an instrument like the cello from scratch, even if you start late. I would like you to discover the joy of playing the cello for yourself and find joy in music! And that your fellow human beings experience you as a new person. 
That's why I have developed Cello Fundamentals. I would like to show you what simple tips and tricks I have discovered in the world of cello playing and teaching. And with these I would like to lead you simply and directly on your path to success and spare you all the missteps, failures and "over-frustration" that cost you precious energy, nerves and joy.
To you, a solid cello foundation means…

you get the essence of my 12 years of teaching experienceyou have 90 days of my full support whenever you need it
you are motivated and celebrate a sense of achievement thanks to my structure
you save time, nerves, money, energy and later "reluctance to learn" because you lack the basics for heavier pieces
you get directly on yourself coordinated, individual training
you do not have to think, you just have to stupidly implement
after three months you will be able to play first, easy known melodies and pieces
Cello Fundamentals is the essence of 12 years of basic instruction with all ages and shows you how to acquire the basics in a relaxed and imaginative way!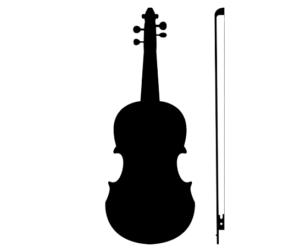 easy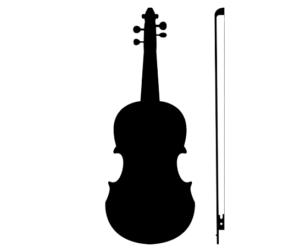 daily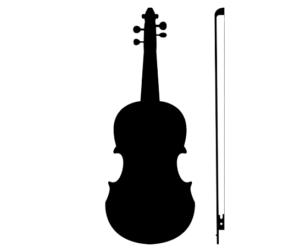 time-saving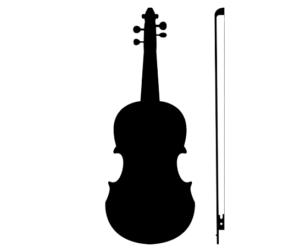 accompanied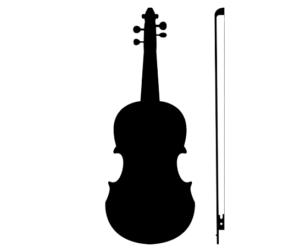 well-founded
Anyone can learn to play the violoncello – you too!
…even if you're short on time…
…even if you think you're too old…
…even if you think you have no talent…
even if you have tried it before without success…
even if you can't imagine that it works for you…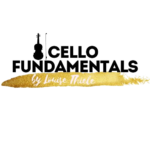 Cello Fundamentals contains everything you need to get started simply and inspired:
1. a precise, sensible step-by-step system
2. a clear, simple structure
3. an experienced, professional accompaniment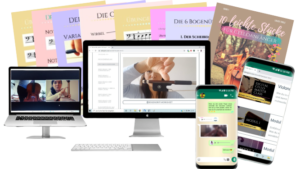 In addition to your step-by-step system, my knowledge and extensive support, in Cello Fundamentals I also give you the promise that with my guidance and accompaniment you will grow beyond yourself and get to know yourself completely new.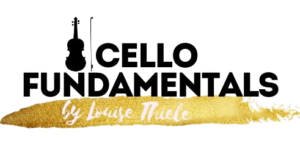 The key to your 90-day success
To learn a first basic level and thus a stable cello technique in 90 days, you don't just need any "online course". You need a tried and tested, functioning and meaningful system that combines brain-oriented learning with your personal needs. In Cello Fundamentals I will guide you step by step through my "roadmap", which has been used for years and covers all important topics from the first thought of "cello" to playing easy pieces.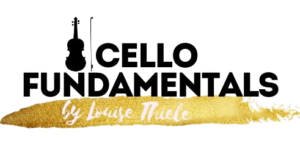 These valuable modules await you:
Introduction to the course, everything else you need, how to find motivation, uncover and transform your previously disturbing belief patterns and declare goals.
A basic understanding of cello construction, the cello parts, your perfect posture and simple, easy exercises.
Bow comprehension, bow parts and simple exercises for bow and bow stroke.
You learn how to bow the strings, different string changes and I will show you arm and string movement in detail. We will also make preparations for the left hand.
You learn to play the first finger and various exercises.
You learn the third finger with simple exercises.
The 4th finger and simple exercises.
The second finger and simple exercises.
Additional, practical extras that go beyond the previous modules and help you to easily apply what you have learned so far. You will also receive your booklet "10 easy pieces for cello beginners" in the bonus module.
And because, like you, I love surprises:

To keep you inspired instead of motivated, I'll add a little something on top:
mini basic course in grade theory
1 x per week approx. 15-30 min. 1:1 live session (online), i.e. 8 sessions in total
private What's App group as escort
30 days additional "practice coaching" incl. 4 extra live sessions (online) and 24/7 support
book of sheet music "10 easy pieces for cello beginners" with well-known, easy pieces and songs
Learning online is the future!
You may start to reach your goals in an easy way and stop checking off your desires inside.
You don't think I can do that anyway? You think I can't do it anyway?
With my unique system you can reach your goal in only 60-90 days, it's fun!
Are you thinking whether now is the right time to start playing the cello?
Sure thing! When else are you going to start? Every day you wait longer you waste precious game time. You'll learn how to make great progress in just 10 minutes a day by staying on the ball and just doing what I give you.
So if you continue to do what you are doing, you will lose several valuable minutes every month for this reason alone – simply because you are missing out on the success that this course will bring you.
You think at your age it's not worth it anymore or you can't manage it? Stop thinking like that! Even my students in retirement age have made it! With the exact same plan that I'm giving you here.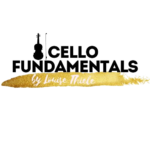 is perfect for you if you…
want to get started today
you want really clear, simple instructions and support from a professional
no longer want to carry the topic "music" and "playing the cello" around with you unresolved
Ich bin Louise Thiele, deine Expertin für ein entspanntes und freies Cellospiel mit Tiefgang - von Anfang an.
After my first students at the age of 19 were nothing more than a simply earned "pocket money" for me, I was always recommended by them, which quickly gave me my own small cello class that loved the lessons with me.
Today, after 12 years of teaching experience, I have a real system for the recurring challenges of my students that meets their needs and adapts to the demands of practicing in our fast moving, distracting world.
In my Cello Fundamentals course, I share with you the most important basic knowledge that will help you to achieve maximum results in a short time with as little effort as possible.
I would like to show you how you don't have to learn outdated techniques or take detours through several teachers to achieve success on the cello. You can find more about me in my bio on the homepage.
You'll get support from me every step of the way – I promise.
12 live sessions in total - online
24/7 feedback option
direct tutorials
You now have exactly two options:
You can go on with your life as before…
…maybe watch some Youtube videos or play some cello on a borrowed cello from a friend, but you will never really learn it and let your dream and this life-changing goal just fly away instead of tackling it and changing your world.
…or you can reach your goal with Cello Fundamentals in just 90 days!
You finally listen to your heart, give space to your longing for music and live the life of your dreams, because it's things like this that make a life come true!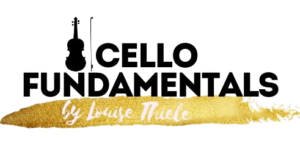 Payment by installments
150,-
Access to all course content
12 live coaching sessions (online)
with Louise
Music book
"10 easy pieces for cello beginners"
Private What's App Group
45 video instructions
22 worksheets
Simplest basic course in music theory
Access to all course content
12 live coaching sessions (online)
with Louise
Music book
"10 easy pieces for cello beginners"
Private What's App Group
45 video instructions
22 worksheets
Simplest basic course in music theory
Vertrauen gegen Vertrauen
14 days money-back guarantee
Normally the 14-day right of return does not apply to digital goods.
However, you will still receive a 14-day return guarantee from me. If you use my knowledge from Cello Fundamentals and you do not see any results, I will refund the full purchase price. You can read more information in my terms and conditions.
Frequently asked questions:
Worauf wartest du noch?
Get started now with Cello Fundamentals!
I am looking forward to laying the foundations for your further cello path together with you and to inspire you with my easy to understand course content.
With Cello Fundamentals, nothing stands in the way of your great dream of finally being able to play the cello yourself – see you!