Playing the cello online!
Online Trainings for real cello fans
Stop wasting your time and if you never played an instrument, it is OK
Start NOW!
"I am one of the students who started playing in the age of 50 and the lesson with 
Louise is relaxing, individual and without pressure. The learning is based on a 
neuropsychological-pedagogical basis that aims at fast, successful learning. The 
learning is therefore intensive and memorable, the cello units pass like in "flight".
[Maria, Germany]

"Even as a professional musician with great international stage experience 
(around 100 concerts a year) there are always things a musician would like 
to optimize in order to get closer to his ideal. Quite spontaneously, in the 
evening in the hotel after a concert, I wrote Louise my request. The recall 
came promptly the next day. In a personal consultation, I was listened to in 
peace, my concerns discussed together in around an hour and actually resolved 
sensitively. Louise's sensitivity, her high level of competence and 


solution-orientation is astonishing. I warmly recommend Louise."




[C.M.B., cellist from Germany]

I started playing the cello last December and can now play whole pieces. The online 
master class is divided into different lessons, which I find very practical. I always 
got on well with the site and even if there were technical difficulties at times, I 
only had to write a short message to Louise and she took care of it. Even if I had 
other questions about the cello or the tasks, she was always at my side with advice 
and answered immediately. I enjoy working with her. [Hannah, Germany]

My daughter is only 14 and has completed the online program. She likes to work 
and she enjoys it. Nice to see how it worked so easily. [A. Reisner, Germany]

Passionate, devoted, sensitive, competent, empathetic. All of this applies to a great 
extent to Louise! The patience and calmness with which she has the big picture in 
mind, the space that she gives to unfold without support but always supportive, that 
is absolutely thrilling. So I wish my mentors and lousy embodied this completely. I 
write Mentor because it's much more than just playing the cello. She also understands
the physical and psychological processes and her own way of life and its connection, 
and knows how to combine all of these in an absolutely profitable way (in every 
respect!). THANK YOU! And the love that she shares with and through music, with all 
of us, can always be felt for me!    [A. Langenbach, Cellist & Composer]

 

 

Open-minded, committed, competent and imaginative. Has a high level of empathy for 
the individual. We recommend!  [Katja, Germany]

 

 

"In September 2019 I started playing the cello and it was a very hard work for me because cello is the first instrument that I learned. I was very tired of it but really wanted to keep it up! Since i got to know Mrs. Louise Thiele, I have totally changed my view on cello! I´ve made progress in this short period (five lessons!) and even if "online" is different, I feel at home. After every class I feel relaxed and think positive. Louise is very multicultural and open-minded. You can learn your own favorite music with her and enjoy life! I´m really happy about Mrs Thiele as a teacher." [Ben, Netherlands]
What you need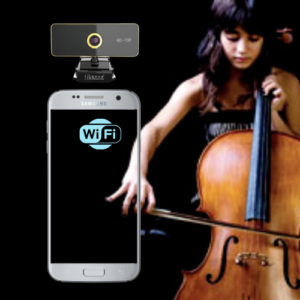 How it works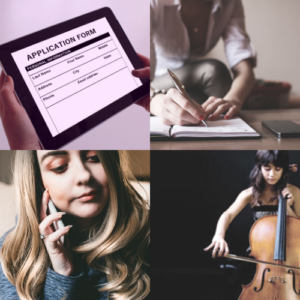 Your benefits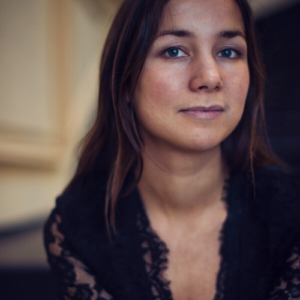 Violoncello Online 
Premium Offers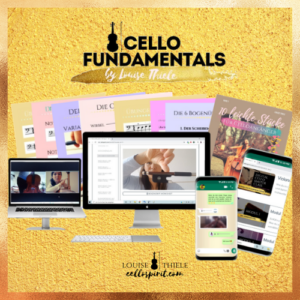 Cello for beginners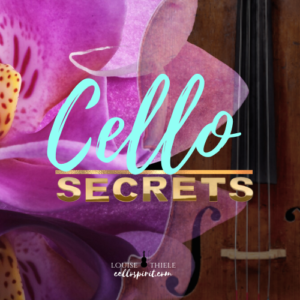 Cello Course for advanced cellists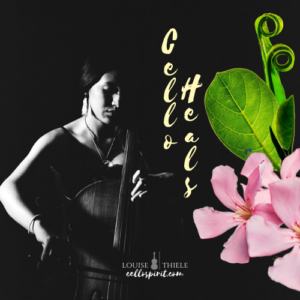 Improvising, Composing & more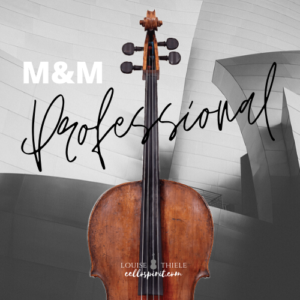 Mental training & Coaching for professionals
Connect
You have a special wish?
I'd love to hear from you! Whatever your need is, I will do my very best to help you! Please use the sign up form to register and send me a few information about yourself. I will get back to you within 48 hours.